---
Gone Fishing!
Living in the Pacific Northwest, we're fortunate to be surrounded by GREAT fishing waters. One of our favorite times of the year is the fall, when the salmon run on the Columbia and Snake Rivers. Here are some shots from the fall 2014 season ...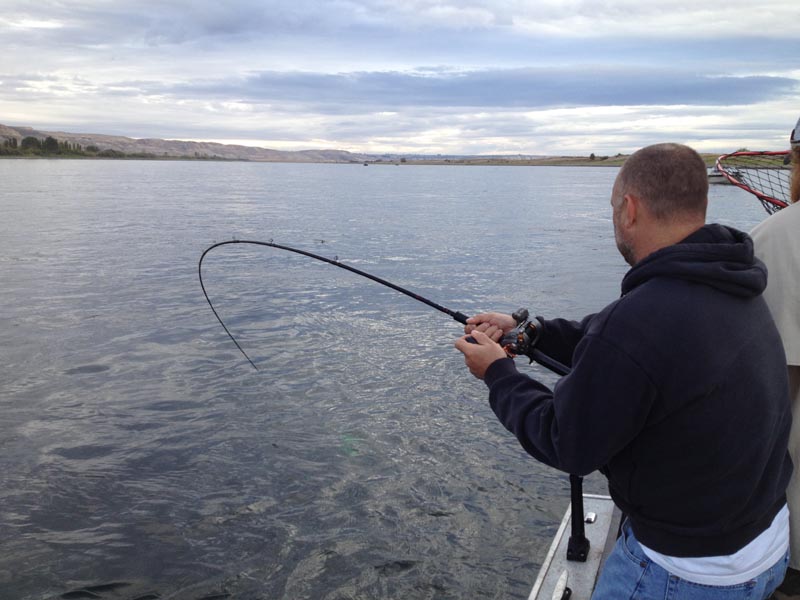 HAMMER Dan has his hands full with this one! Look how that pole is bent over!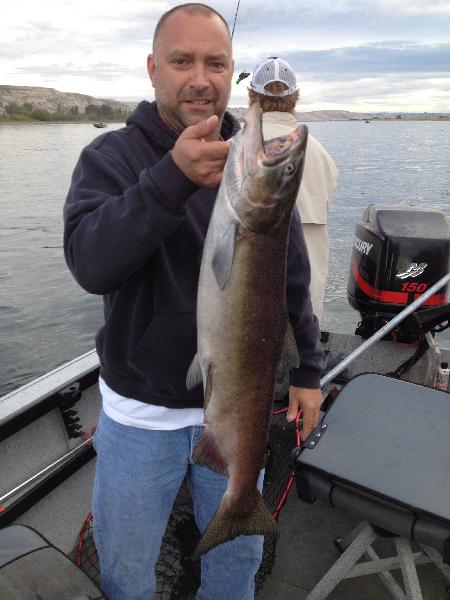 The barbless hooks rule makes it challenging, but if you keep the slack out of the line,
let him run when he wants to run, and manage to tire out the fish before he tires you out,
you get to pose for picture!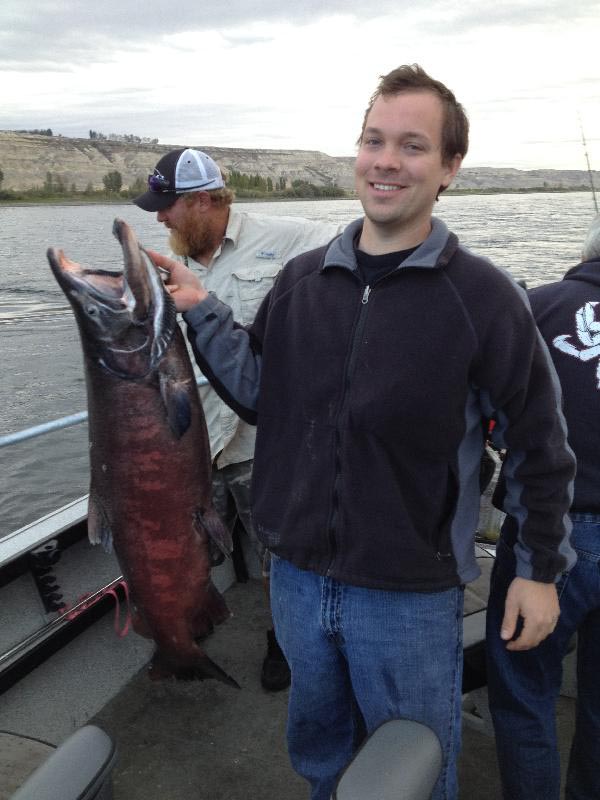 The hero of this trip though was Alex.
He managed to land this monster 29.4 pound Columbia River Chinook salmon!
In the background is our host for the day, Isaac Case. He was instrumental in helping us learn to fish the Columbia.
Recently he founded the Columbia River Mafia Guide Service. If you want to catch fish on the Columbia, you can't go wrong with him.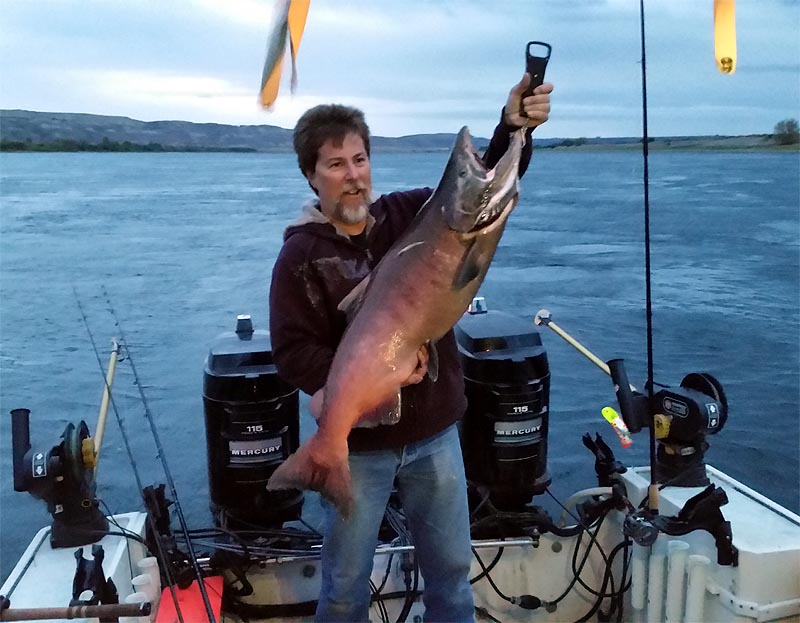 Close but no cigar! Aaron's fish came in at 28.6 pounds!
He fought this fish for a good 20 minutes before it tired out enough to get him in the boat.